Contact Us: 880-3710 or 862-8996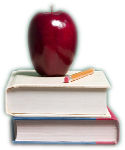 We provide Advocacy and Legal Representation to Students with Disabilities in Metropolitan Nashville Public Schools (MNPS) Children with disabilities are disproportionately represented in the juvenile justice system of Davidson County. The U.S. Department of Justice estimates that 60-70% of juvenile offenders suffer from mental health disorders and the experience of the Juvenile Division of Public Defender's Office bears out the statistics – over half of the children represented by our office have a mental health disorder or other disability.
The Education Rights Project aims to divert at-risk youth with disabilities from contact with the juvenile justice system by ensuring that students receive appropriate educational services. We provide advocacy and legal representation in discipline proceedings, Individualized Education Program (IEP) team meetings, Support Team meetings (S-Teams) and meetings regarding 504 plans. Our program also provides training to parents, counselors and other professionals in the law and school policy related to special education law, school discipline, and truancy.
If you are interested in hosting a training event for your organization or need assistance with obtaining appropriate education services for a child with a disability, contact us at 880-3710 or 862-8996.