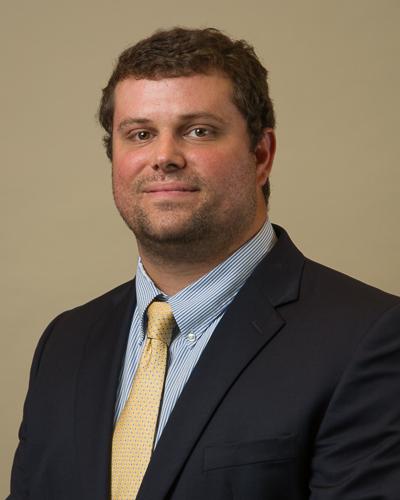 "I Defend Nashville because everyone deserves a zealous advocate, no matter how much money they have."
Meet the Defenders
Brian Griffith was born and raised in Nashville, Tennessee.  He graduated cum laude from Middle Tennessee State University with a degree in History, and then attended University of Memphis Cecil C. Humphreys School of Law.
During law school, Brian was on the Moot Court Board and was a finalist in the mock trial competition.  He also interned with the Shelby County Public Defender's Office and with the Nashville Defenders.  Brian joined his brother Kevin at the Nashville Defenders in 2011.  He left briefly to explore the world of private practice before rejoining the Nashville Defenders in 2015.
Brian is, in fact, 6'7".  He is an avid fan of the MTSU Blue Raiders and the Memphis Grizzlies.  Brian and his wife, Ashley, have a dachshund named Gus.