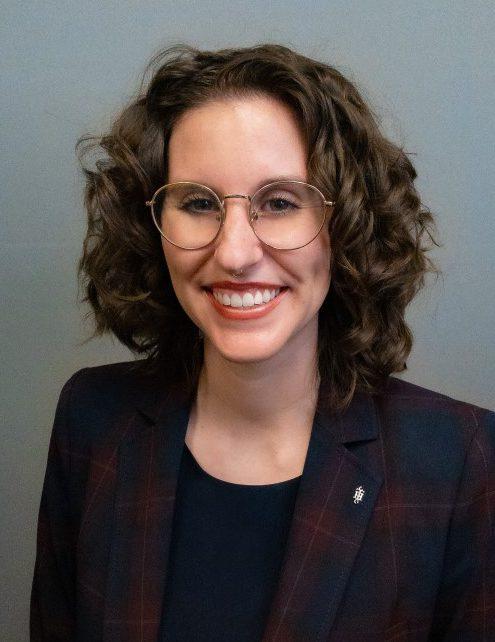 I defend Nashville because, in the words of Bryan Stevenson, hopelessness is the enemy of justice.
Meet the Defenders
Michaela was born and raised in Boston, Massachusetts, but Tom is still only her second-favorite Brady. She received her Bachelor's degree in 2014 in Biology and Spanish from Bowdoin College in Brunswick, Maine. She earned her J.D. from Harvard Law School, magna cum laude, in 2019, and has been working as a Nashville Defender ever since. She is fluent in both English and Spanish and is currently a member of the Criminal Court Division 6 team and the office's new Strategic Change Team.
While in law school, Michaela fell in love with indigent criminal defense work and never looked back. Through the Harvard Defenders student practice organization, she helped defend many clients against criminal charges at probable cause hearings throughout the greater Boston area. During the summer, she interned both at Nashville Defenders and at the Tennessee Office of the Post-Conviction Defender, where she assisted Tennesseans on death row with their appeals. In her final year of law school, she had the privilege of representing a fifteen-year-old client wrongfully accused of several firearms charges and, after a 5-day jury trial, obtained "not guilty" verdicts on all counts. She is also particularly proud of her recognition at graduation for contributing over 1,000 pro bono service hours throughout her time in law school. Since starting as a Nashville Defender, she has assisted numerous clients throughout various stages of the criminal legal process, including appeals of illegal General Sessions sentences and raising a challenge to the State's criminal prosecution of unhoused neighbors during the Covid-19 pandemic.
Outside of work, Michaela is passionate about her family and Dunkin' Donuts iced coffee. When not at the office, she can usually be found making things out of wood, treating her dogs like royalty, or daydreaming about the ocean.