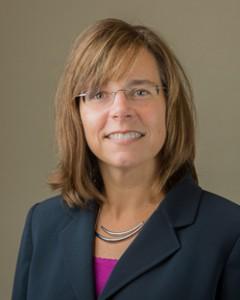 Dear Nashville Community Partner,
Over the past year, Americans from all walks of life have started talking about the injustices that plague our criminal justice system. Stories about police, prosecutors, judges, and defense lawyers abusing their power or ignoring their responsibilities have become a regular feature on the evening news. Meanwhile, we have raised our national consciousness about the failures and harsh consequences of our "war on drugs" and misguided "tough-on-crime" policies. Mass incarceration has become an embarrassing (and extremely expensive) American phenomenon that arguably has not made us any safer. None of which speaks to another embarrassing reality – that we have convicted and imprisoned thousands of people in this country only to discover years later that they were innocent.
Nashville is not immune from these problems. Every day, the staff at the Public Defender's Office bears witness to a criminal justice system that dehumanizes our clients and values efficiency over fairness, wealth over poverty. While we strive to represent every client as if they were a member of our family, we sometimes fail — not for lack of trying, and certainly not for lack of skill, ability or desire. When we fail, it is most often due to the impossible volume of work we face, and our inability to do everything necessary in the time we have to defend every client as the law requires. The consequences to our clients, their families, and our community can be devastating.
In today's Nashville, I believe anyone who understood this reality would find it unacceptable. The trouble is very few people beyond our client community know about it.
To change that, the Public Defender's Office is launching a new initiative called Defend Nashville.

---
"The Mission Of The Metropolitan Public Defender's Office is To Provide Zealous Representation and To Fight For Equal Justice for The Indigent Accused"
---
Welcome to the website of the Metropolitan Public Defender's Office. We are pleased to offer this resource to our clients, their families, and the general public, and we hope the information you find here helps answer your questions. As the largest criminal defense law firm in Nashville, we strive to provide the best possible representation to our clients. As a public service agency, we also want to offer the best service to our community.
Beyond the information you find here, you should know that the entire Staff of the Public Defender's Office takes great pride in the work we do. Our Mission is to provide zealous representation to our clients and to fight for equal justice for the indigent accused. We are truly honored to make the Sixth Amendment right to counsel a reality in Nashville. With all the problems in the criminal justice system today, we work to be one of the solutions.

FIRST 24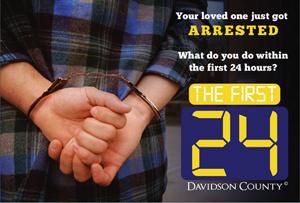 If your loved one is arrested, what can you do within the first 24 hours? Click on the link below for answers. Find out who to call to determine whether or not your loved one is in jail. Also find out about bail, when the first court appearance is, and who to call if you have concerns about your loved one's health.

TAKE THIS BOOK: Defendant and Family Handbook
The Defendant and Family Handbook is designed to help you and your family understand the criminal justice process, the legal steps your case will go through, how your public defender will handle your case, and what resources are available to help you and your family through this difficult time. You can pick up a copy in our office, or read the digital version.
SCAM ALERT! Please be aware of the below:
The Metropolitan Public Defender's Office in Nashville has received reports over the past few months about a phone scam in which a resident (usually in another city) receives a call from someone claiming to be from this Office. The caller tells that person that he or she has a loved one in jail here who needs their help to make bond. The scammer provides a fake name and phone number for the loved one's "public defender," and instructs the family member to call him or her. When the family member calls, someone pretending to be that "public defender" instructs the family member to wire money so his or her loved one can make bail. Sometimes the scam even involves a person crying and distraught, and pretending to be the person's family member.
THIS IS A SCAM, AND YOU SHOULD NOT RESPOND. No public defender in Nashville (or anywhere else) will contact a member of the public by telephone or any other means demanding money via wire transfer, or any other form of payment. Anyone receiving such a phone call should refuse the demand and contact his/her local law enforcement agency or the Metropolitan Public Defender's Office.
Public Defender Offices in other states — including California, Missouri, and Ohio — have been the subject similar scams. Information about those scams can be found here:
http://www.chillicothegazette.com/story/news/local/2015/01/21/police-warn-public-defender-phone-scam/22103125/
http://www.stlamerican.com/news/community_news/article_d257f5a2-5b1e-11e0-9ec9-001cc4c03286.html
http://www.sbcounty.gov/uploads/CAO/pressreleases/content/PR_Public_Defender_Scam_4-23-14.pdf