DEFEND NASHVILLE is a Community Outreach & Empowerment Initiative
Invite us to Speak to Your Organization, Ask Us to Listen to Your Needs

If your organization or congregation is interested in learning more about the criminal justice issues plaguing our nation and city, what the Public Defender office does, and what Defend Nashville outreach entails, we would love to add you as a stop on our Speaking Tour. Our Metro Public Defender Martesha L. Johnson, along with some of our other Nashville Defenders, will come to speak with you and answer any questions you may have.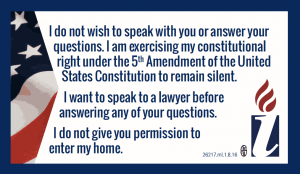 All people in the U.S., whether citizen or non-citizen, have certain rights under the U.S. Constitution and other laws. We are happy to join your organization's event, panel, or provide a booth to discuss concerns about police stops, search, and what to do if you are arrested. KNOW YOUR RIGHTS.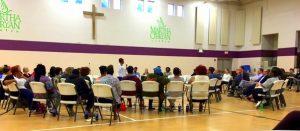 If there are members of your organization or congregation who have had experience with the criminal justice system and would like to share their experiences, concerns, or ideas with the Public Defender office, we would be honored to listen and partner with community solutions. Meaningful reform will never happen until we recognize that those who have suffered the most know best what needs to change. Our Metro Public Defender Martesha Johnson, along with some of our Nashville Defenders, will come to your community and participate with the public to voice their concerns and share their ideas for change.
Court Watch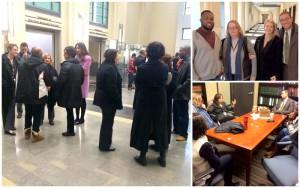 If you would like to witness what happens in our courtrooms every day, we invite you to participate in Court Watch. Sit in on actual court proceedings and see our criminal justice system in action.
Interested in learning more? Contact the Nashville Community Bail Fund
Participatory Defense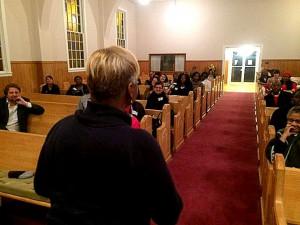 As COVID restrictions change look for opportunities to engage in Participatory Defense. If you have a loved one who is facing criminal charges, we invite you to join in Participatory Defense. Participatory Defense is a community organizing model for people facing charges, their families, and their communities to impact the outcome of cases and transform the landscape of power in the court system. Participatory Defense is a valuable opportunity to come together with other people impacted by the criminal justice system in order to share knowledge and resources and to learn to navigate the system. It is also a reminder that YOU ARE NOT ALONE, and that family and community involvement can dramatically change the outcome of the case of a loved one. If you are interested in Participatory Defense, please call 615-854-0982 or send an email to nashvillepartdef@siliconvalleydebug.org     You can also READ MORE About Silicon Valley DeBug and the history of the participatory defense model.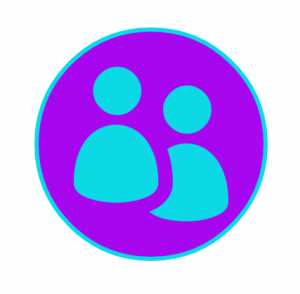 For More information on Participatory Defense Meetings at the McGruder Family Resource Center, in partnership with Free Hearts, please visit the
FREE HEARTS Facebook Page 

Learn More about the Role of a Nashville Defender and the Clients We Serve.
Watch Our Clients, Ourselves
The Our Clients, Ourselves initiative documents and collects the stories of the clients and staff of the Public Defender's Office in order to humanize the people operating within the criminal justice and public defense systems. The goal of this initiative is to bridge the gaps in communication and understanding across the Nashville community. Share your story.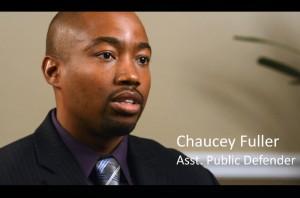 In February 2016, the Our Clients, Ourselves initiative released a brief documentary. The issues raised and the stories told are still important today.
For more information on the Defend Nashville Community Outreach, please contact Public Information Coordinator Lyn Hoyt at (615)640-0478 or via email at lynfhoyt@jisnashville.gov