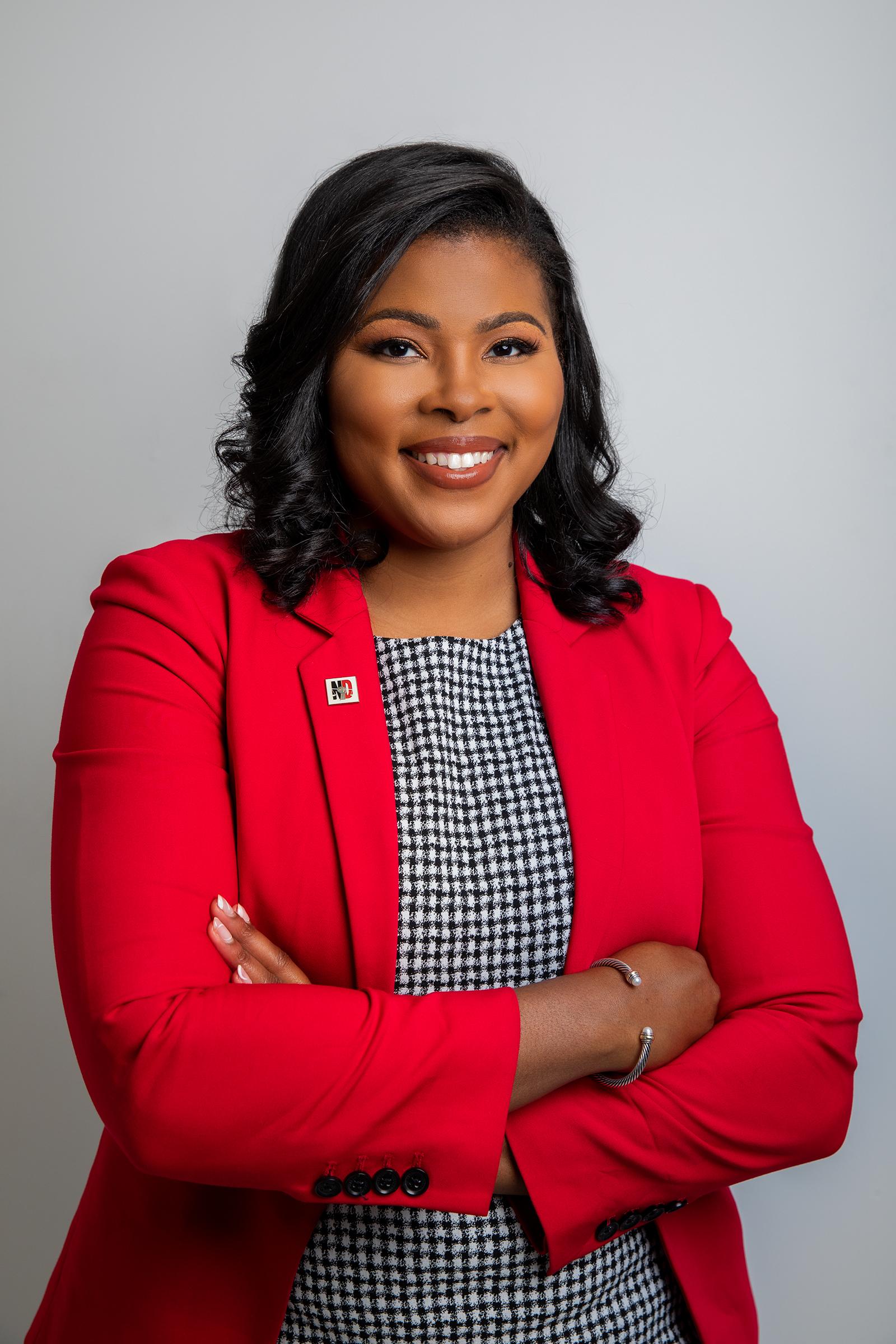 "I defend Nashville because I am Nashville…and 'until justice rolls down like water' I will keep fighting and advocating for my community."
Meet the Defenders
Martesha Johnson Moore was sworn-in as the Nashville Metropolitan Chief Public Defender on August 28, 2018. She is the first African American to be elected to this position and only the second woman. She has a heart for serving people and was determined to be a public defender since completing an internship with the Nashville Public Defender's office in 2007. She has devoted her entire career to public defense work and believes people are worth more that the worse thing they have ever done. During her tenure at the public defender's office, she has served in numerous leadership capacities. She has served as the training director and member of the special litigation unit, primarily focusing on serious felony representation. She has been the team leader in two criminal courts, summer intern coordinator, member of the hiring committee and member of several committees designed to review office policies and make recommendations for improvement.
Martesha has been privileged to stand with thousands of low income people accused of crimes. She has told their stories and relentlessly advocated for fairness and equality in the justice system. She has handled a wide array of complex criminal cases-representing people from arrest to jury trial. Martesha ensures her clients are educated about their Constitutional rights and the criminal justice process. She has partnered with community agencies to secure housing, mental health and recovery assistance for those who are experiencing homelessness and co-occurring disorders. Martesha passionately serves her clients, believing that people should be treated with dignity and respect regardless of race, socio-economic status, gender, sexual orientation or the nature of the charges against them. Her experience exemplifies dedication to the work she does, the people she represents and the community she loves. She is also an active participant in DEFEND Nashville, an initiative from the public defender's office designed to partner with the larger Nashville community in the fight for equal justice for ALL.
Martesha is a proud Nashville native! She was raised by a strong, single mother who taught her to work hard and see the value in all people. Because of her upbringing, Martesha's character is deeply rooted in community, equality and justice. She believes she has come this far in her life through faith and hard work. Martesha graduated with highest honors from Tennessee State University where she received a Presidential Scholarship, was a Sophisticated Lady in the world renowned "Aristocrat of Bands", and was recognized as the graduating student with the highest GPA in her major in 2005 along with many other honors and recognitions. She graduated from The University of Tennessee Knoxville College of Law, where she was recognized as the Julian Blackshear, Jr. outstanding student and honored for her dedication to public service work.
In her first term as Chief Public Defender, Martesha has increased the staff and budget of the Nashville Defender's office, passionately advocated for bail reform in the local court system and led the Nashville Bar Association through a time of post pandemic transition. She is poised yet firm in her demands for justice. Her voice is sought after across the country for trainings and education opportunities related to the criminal legal system. She is an adjunct professor at Vanderbilt Law School. She is Immediate Past President of the Nashville Bar Association and is a member of the National Association of Public Defenders where she serves as a board member. She is a defender council member for the National Legal Aid and Defender Association and a member of the Tennessee Association of Criminal Defense Lawyers and the Lawyer's Association for Women. She is a member of the Napier Looby Bar Association. Martesha served as a member of the 2016-2017 Nashville Bar Foundation Leadership Forum Class, the 2019 Tennessee Bar Association Leadership Law Class and was a 2021 graduate of Leadership Nashville. She is a graduate of Gideon's Promise, a program specifically designed to train and develop public defenders. Additionally, Martesha was a member of the inaugural class of Emerge Tennessee, the premier campaign training program for Democratic women. She was recognized as a 40 under 40 professional by the Nashville Business Journal, The University of Tennessee, Alpha Kappa Alpha Southeastern Region, and Tennessee State University. She was recognized as a 2021 Woman of Influence and selected "Best of the Bar" 2021 and 2022 by the Nashville Business Journal. She was a 2023 recipient of The University of Tennessee Alumni Promise Award. Martesha graced the January 31, 2019 cover of the Nashville Scene. She has also taught at Volunteer State community college, coached high school mock trial and participated in numerous community "Know Your Rights" and expungement clinics. In her spare time, Martesha loves spending time with her husband Derrick Moore and their children, reading, and traveling.