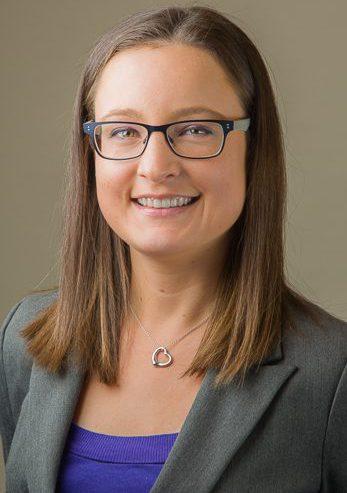 "I defend Nashville because I believe grace and mercy are essential to justice."
Meet the Defenders
Georgia Sims is a Nashville native and a proud alumna of Hume-Fogg Academic High School. She played volleyball for Transylvania University and graduated in 2006 with a double major in Anthropology and Psychology.  She earned her J.D. at Vanderbilt University Law School, where she served as Executive Director of the Vanderbilt Legal Aid Society and as an editor for the Vanderbilt Law Review. She received the 2008-09 Damali A. Booker Award in recognition of her commitment to public service.
Ms. Sims joined the Nashville Defenders in 2009 as an Assistant Public Defender.  She was a supervising trial attorney in the Davidson County Criminal Courts from 2014 to 2018 until she became the Office's first full-time Training Director. She was sworn in as Assistant Deputy Public Defender in 2019 and continues to facilitate training for attorneys, staff, and interns while also directly representing clients.  She has had the privilege of defending the liberty, honor, and constitutional rights of thousands of Nashvillians over the course of her career.  
Outside the office, Ms. Sims teaches Trial Advocacy at Vanderbilt University Law School.  She is a graduate of the Gideon's Promise (formerly the Southern Public Defender Training Center) Core 101 program and has been a member of the Gideon's Promise Faculty since 2014, through which she is regularly invited to train and support client-centered public defenders all over the country.  She enjoys cooking for other people, watching collegiate volleyball, and loving dogs of all kinds – especially retired racing greyhounds.