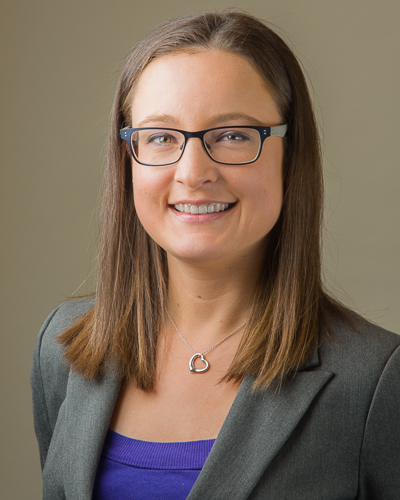 "I defend Nashville because I believe grace and mercy are essential to justice."
Meet the Defenders
Georgia Sims is a Nashville native and a proud alum of Hume-Fogg Academic High School. She played volleyball for Transylvania University, where she majored in Anthropology and Psychology.
She attended Vanderbilt University Law School and served as Executive Director of the Vanderbilt Legal Aid Society and as an editor for the Vanderbilt Law Review. She received the 2008-09 Damali A. Booker Award in recognition of her commitment to public service. She joined the Nashville Defenders in 2009 as an Assistant Public Defender.
She is a graduate of the Gideon's Promise Core 101 program, and loves training new Public Defenders through the Gideon's Promise Graduate Program. She currently supervises the Division I Criminal Court Team. She enjoys running and other generally competitive activities, cooking for other people, and coaching the Hume-Fogg mock trial team.