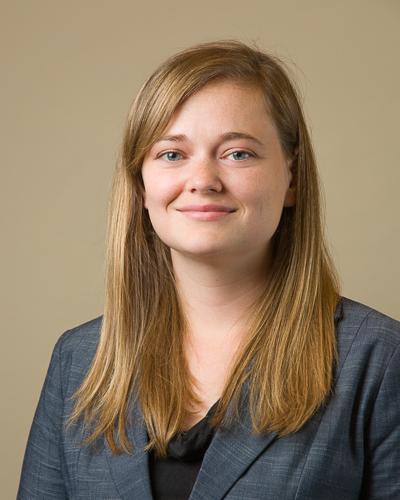 "I defend Nashville because it's a privilege to advocate for those whom society has cast aside."
Meet the Defenders
Jennifer Dusenberry is a native of Murfreesboro, Tennessee.  She graduated summa cum laude from The University of the South with a double major in Mathematics and Political Science.  She went on to attend the University of Tennessee College of Law, where she graduated cum laude with a concentration in Advocacy and Dispute Resolution.
While in law school, Jennifer  received the Summers & Wyatt Trial Advocacy Scholarship, participated in the Immigration Clinic, and interned for the Knox County Public Defender's Office and the Federal Defender's Office.  After law school, she moved to Nashville and joined the Nashville Defenders.  She is a member of the Gideon's Promise Core 101 Class of 2014.
Jennifer enjoys going to concerts, working on her home, and hanging out with her dog.