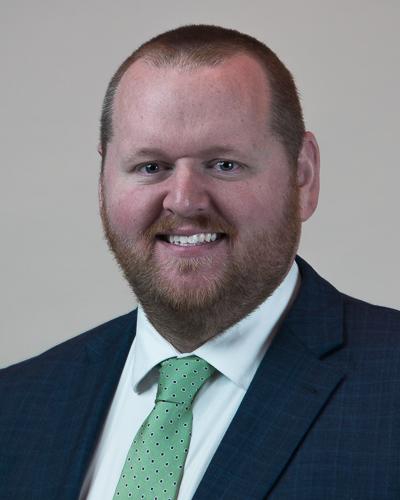 "I'm a Nashville Defender because highlighting the humanity of our fellow neighbors is the only way to change our broken justice system."
Meet the Defenders
Kyle Morris is originally from Lexington, Kentucky. He graduated with honors from Middle Tennessee State University with a Music Industry degree. He then graduated from the University of Kentucky College of Law. During his second year of law school Kyle clerked for the public defenders' office in Richmond and his career goals transformed. After graduation, he joined the Richmond office as a trial attorney in 2009.
During his time with the Kentucky Department of Public Advocacy Kyle also trained other attorneys in the agency on a variety of topics like digital forensics, expungement, and unanimous jury verdict issues. He organized the first free expungement clinic in the Richmond area assisting those looking for a clean slate.
When he's not in court Kyle enjoys spending time with his family, playing in a big band, Kentucky and Blue Raider athletics, and podcasts.