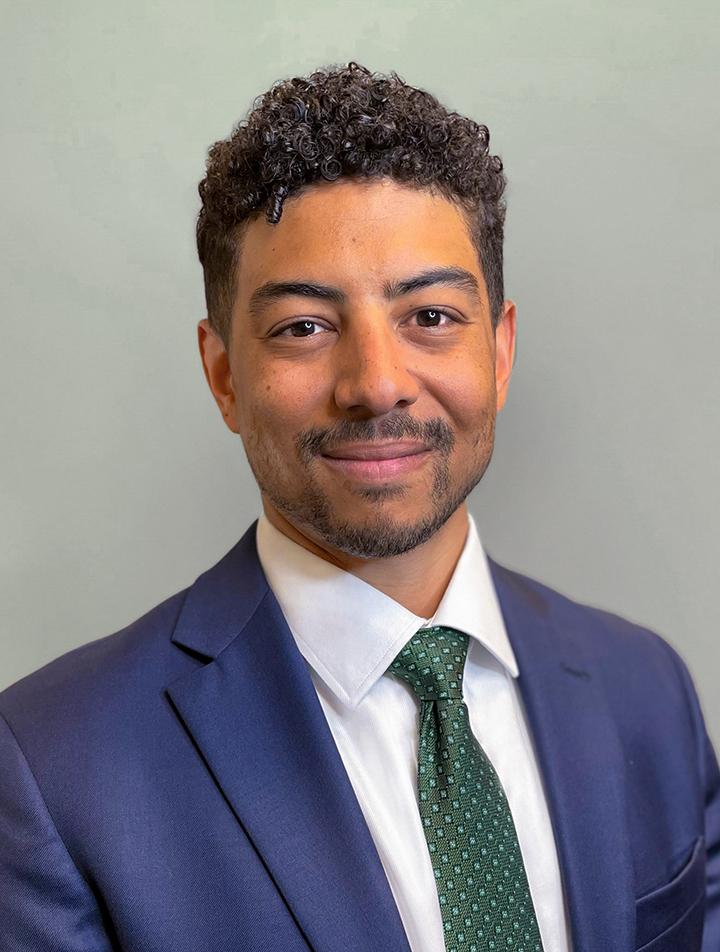 "I'm a Nashville Defender because I believe a person's worth cannot be measured by their income."
Meet the Defenders
Madison, a proud Nashville resident and Middle Tennessee State University graduate earned a Bachelor of Arts in Political Science. After graduation, he gained valuable experience working as a circuit criminal court clerk for two years.
While attending Belmont University College of Law, Madison's passion for leadership and community engagement inspired him to serve as president of several organizations, including the Belmont Legal Aid Society, the Black Law Student Association, and the American Constitution Society.
As President of the Belmont Legal Aid Society, Madison successfully organized their annual fundraiser, raising over $6,000 as the primary funding source for the organization. Despite the Coronavirus pandemic, he skillfully transitioned the event online, ensuring the organization could continue its vital work.
During his tenure as the Black Law Students Association President, Madison facilitated monthly meetings where third-year students shared valuable study tips and insights for law school exams. His unwavering commitment led to a 100% retention rate for first-year Black law students under his guidance.
While in law school, Madison was a deserving recipient of the Law Students for Justice award, recognizing his dedication to serving underserved communities by providing over 200 hours of pro bono legal services.
In his final semester, Madison served as the Graduate Representative on Belmont University's Diversity, Inclusion, and Equity board, striving to create a safer and more welcoming environment for students of color while addressing initiatives aimed at developing student-to-graduate programs.
Madison further developed his legal skills through internships at the Tennessee Justice Center, a non-profit law firm assisting thousands of Tennesseans in accessing healthcare, and the Rutherford County District Attorney's Office before joining the Nashville Defenders. There, he has represented hundreds of clients in various criminal cases, handling numerous misdemeanor and felony matters.
His legal expertise has led to multiple non-convictions for clients and connected many to essential resources. Madison is passionate about representing indigent Nashville residents who cannot afford legal representation, believing that a person's net worth or life circumstances do not define their value. He remains committed to serving the underprivileged and finds the most rewarding aspect of his work to be helping clients overcome the challenges imposed by the criminal justice system, enabling them to lead lives free of police interaction.
Acknowledging his own opportunities, Madison mentors current and aspiring law students who seek to use their legal education to make a positive impact. Outside of his professional accomplishments, Madison enjoys outdoor activities such as hiking, kayaking, and golfing. He cherishes time spent with his wife, Hannah, a mental health advocate, and their two dogs, Titus and Brego.
Together, the couple enjoys exploring Nashville's diverse culture and discovering hidden gem restaurants. Madison eagerly anticipates contributing further to his community and beyond, both in his legal career and personal life.