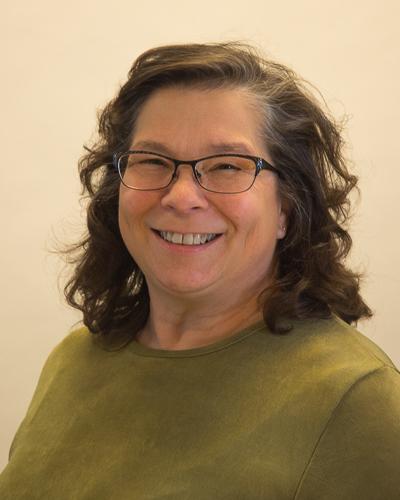 "I defend Nashville because the clients I serve are some of the most vulnerable in the city. I am glad to be their voice in systems which ignore them. I am privileged to help them find their power in a world that often makes them powerless. And I am fortunate to be positioned to be their encourager as they face their future. "
Meet the Defenders
Since 1990, Trish Hayes has served as a senior social worker in the juvenile division of the Nashville Defenders, where she advocates in a variety of systems and organizations for children involved in the juvenile justice system. She assists attorneys in developing viable treatment options as alternatives to incarceration for juvenile offenders. She also assists individuals and families served by the Nashville Defnders to access needed services and is a strong voice for clients within the educational, child welfare, juvenile justice, and mental health systems. Ms. Hayes has become an important resource for others working in the juvenile court system including probation staff, private attorneys, and personnel with the Department of Children Services, providing critical information regarding available resources.
Ms. Hayes provides training to juvenile court employees across Tennessee on resource development and managing finite resources on behalf of at risk youth. She provides training to various local and regional agencies on the juvenile justice system and its culture. She provides training through the National Association of Social Workers on Social Work Ethics and Clinical Social Work and CLE training through the Juvenile Court Improvement Program. Ms. Hayes is an adjunct professor at Middle Tennessee State University in the Social Work department. Ms. Hayes received her MSSW from the University of Louisville, Kent School of Social Work in 1987, and is licensed in the state of Tennessee as a clinical social worker.